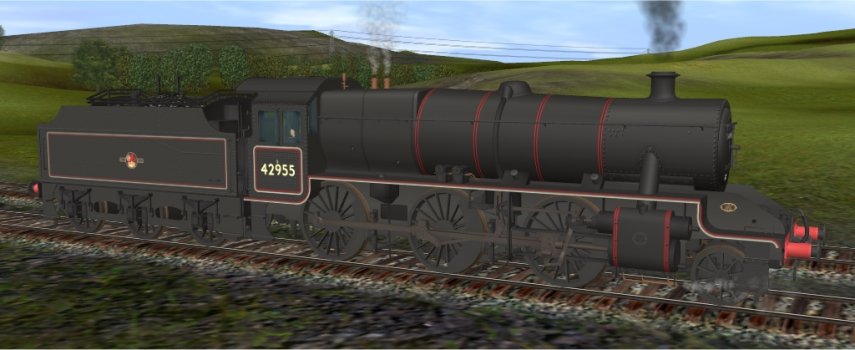 This was Stanier's first design for the LMS and was basically a heavily modified Crab chassis with
Great Western inspired cylinders, boiler, firebox & smokebox.
Very few were built as Stanier's Black 5's soon replaced them on the production lines and became the standard mixed traffic locomotives.
The 2-6-0's were a step in evolution from Crab's to Black 5's.
These locomotives appear to have been quite reclusive spending most of their working lives working nocturnal freight trains.
All locomotives are available for all versions of Trainz from TS2009 to T:ANE.
BR lined black with either BR1AZR late crest, BR2AZR early crest or BR3AZR "BRITISH RAILWAYS" with coal rails & riveted tender body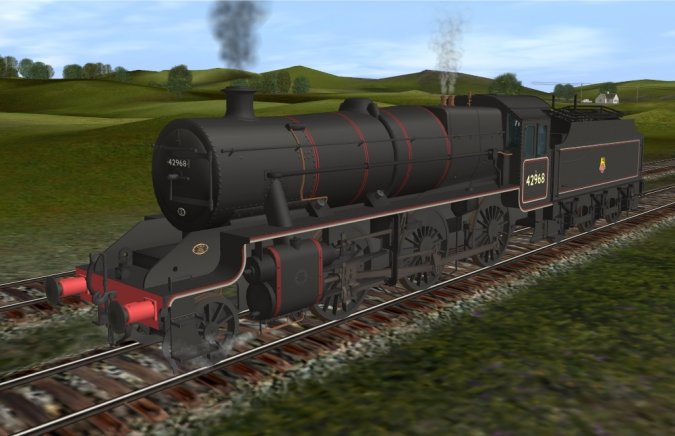 BR unlined black with either BR4AZR late crest, BR5AZR early crest or BR6AZR "BRITISH RAILWAYS" with coal rails & riveted tender body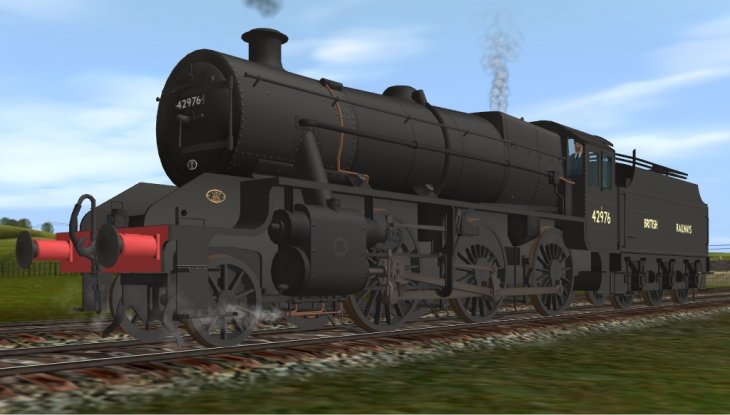 LM1AZR – LMS lined black with red/yellow numbers & lettering with coal rails & riveted tender body

LM15AZR – LMS unlined black with yellow/red Numbers & lettering with coal rails & riveted tender body