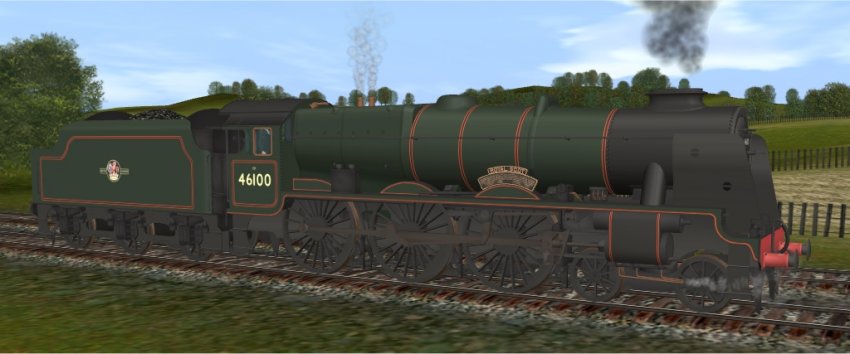 By the 1940's the Royal Scots were starting to show serious signs of wear and mounting problems.
Stanier used the stored experimental locomotive Fury as a test bed for developing a much improved version of the Royal Scots.
The plan was to rebuild all the 3 cylinder 4-6-0's to a similar specification but in the end the only class completed was the Royal Scots.
All but the rolling chassis & cab where replaced during the rebuild producing the most powerful British 4-6-0's.
All BR green liveried locomotives & 6115 LM31A are fitted with smoke deflectors. No others are.
All locomotives are available for all versions of Trainz from TS2009 to T:ANE.
British Railways lined black with either BR2A early crest or BR3A "British Railways"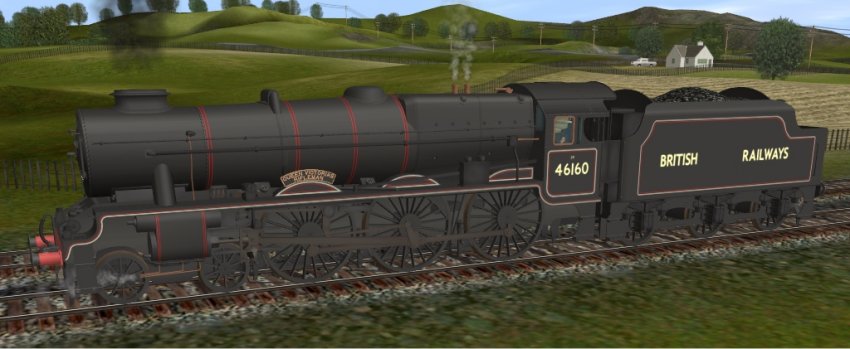 British Railways lined green with either BR10A late crest or BR11A early crest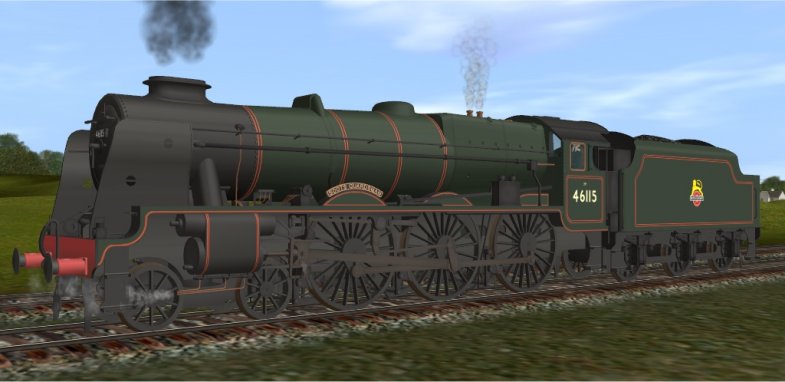 LM15A LMS unlined black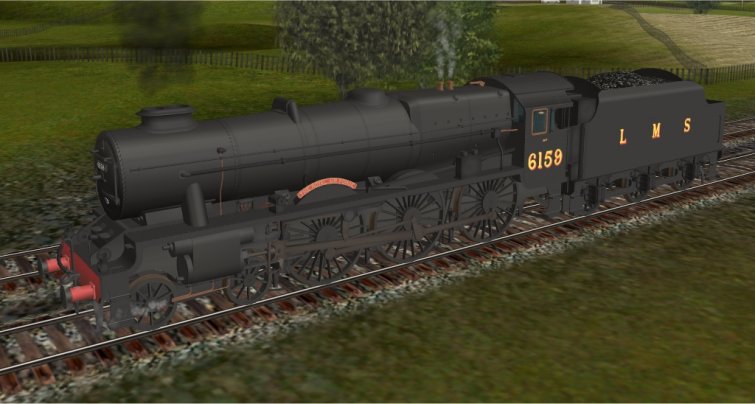 LM31A LMS lined express black