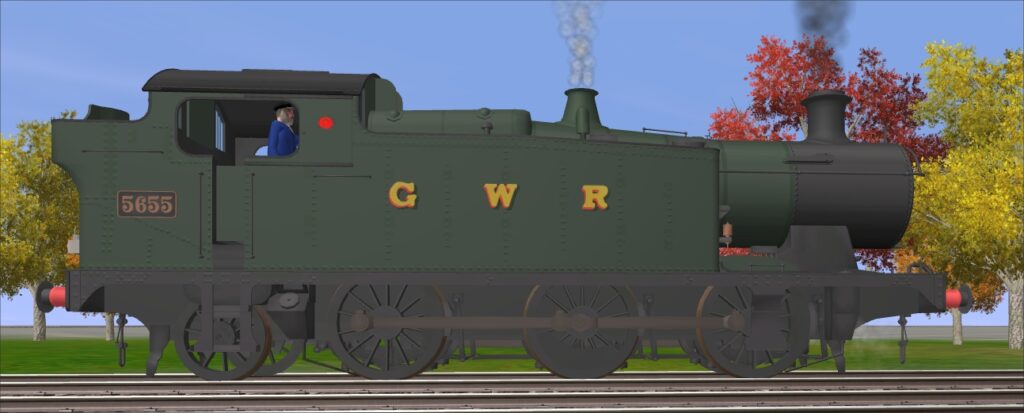 The 56XX 0-6-2T's were specialist locomotives designed for hauling heavy coal trains along the tight twisting lines with large gradients of the Welsh valleys.
They did get to haul excursion trains at weekends and other duties.
They evolved from designs built by smaller Welsh railway Companies that became part of the GWR in 1923.
All locomotives are available for all versions of Trainz from TS2009 to T:ANE.
BR5A BR unlined black with early crest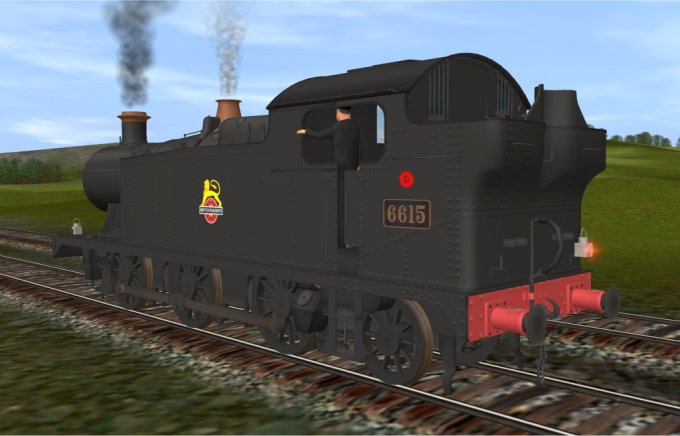 BR8A BR unlined green with early crest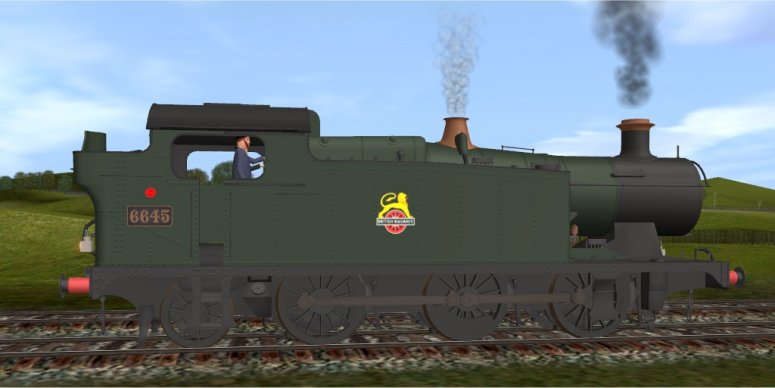 BR10A BR lined green with late crest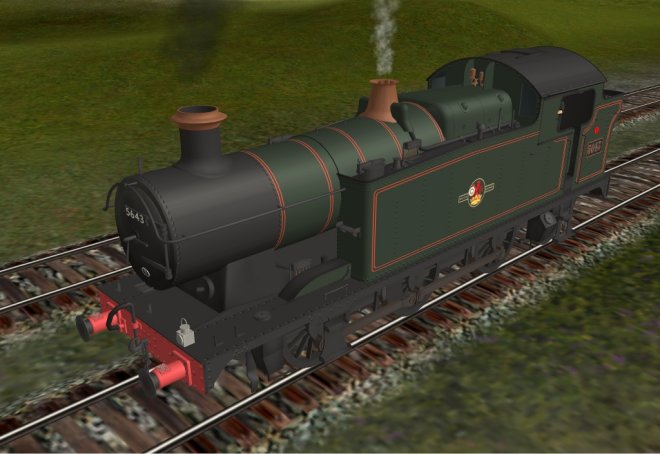 BR11A BR lined green with early crest
GW11A GWR unlined green "G W R"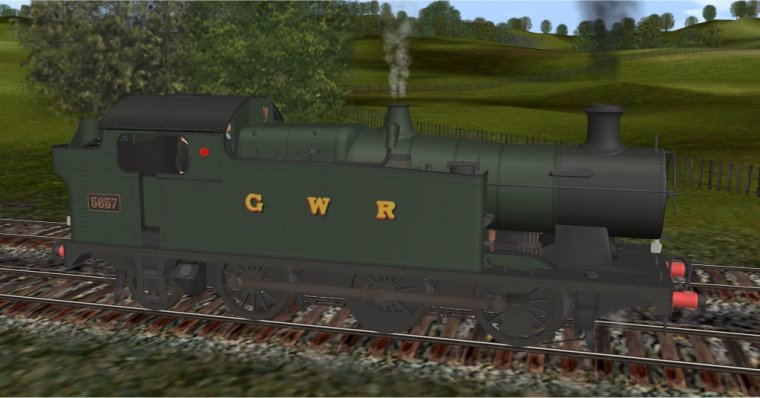 GW13A GWR unlined green GWR roundel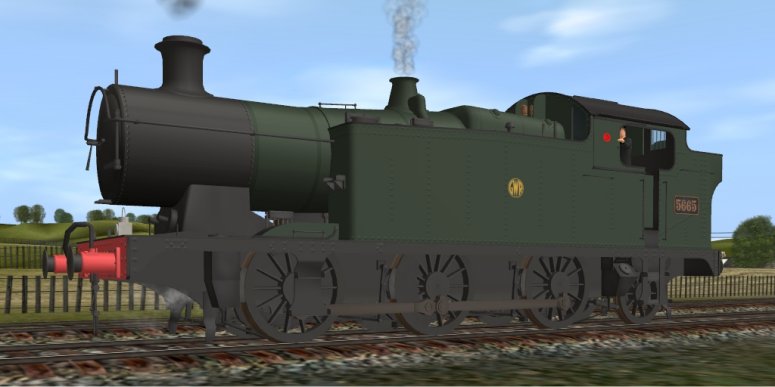 GW21A GWR unlined black "G W R"