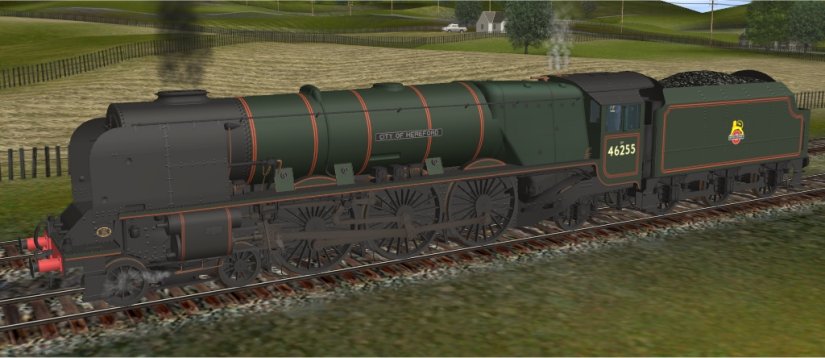 Stanier's masterpiece.
The ultimate express locomotive to be built in Britain.
Hauling express trains on the West Coast Main Line from the late 1930's until replaced by electrification and inferior diesels in the 1960's.
Smoke deflectors are fitted on all locomotives except LM23A livery – 6230/1/2/4.
All locomotives are available for all versions of Trainz from TS2009 to T:ANE.
BR Lined Black with BR2A early crest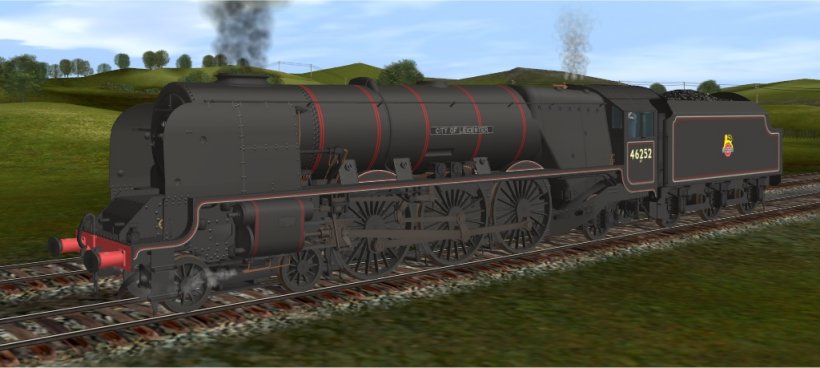 BR lined green with either BR10A late crest or BR11A early crest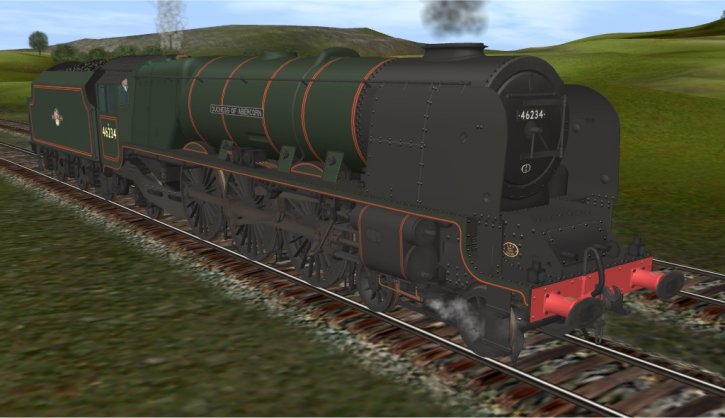 BR14A BR lined standard blue with early crest


BR15A BR lined Red with BR lining & late crest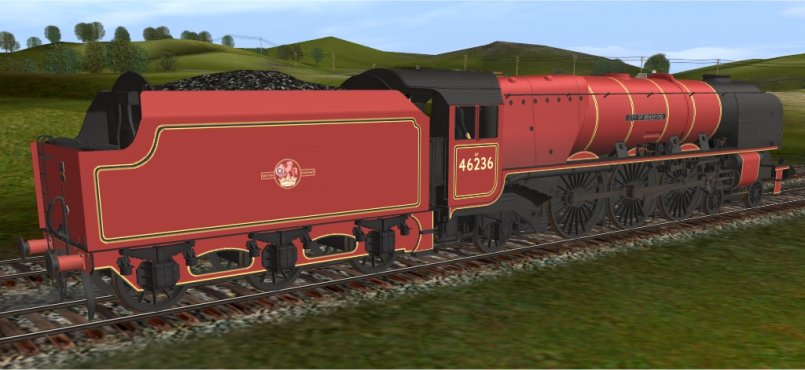 BR16A BR lined Red with LMS lining & late crest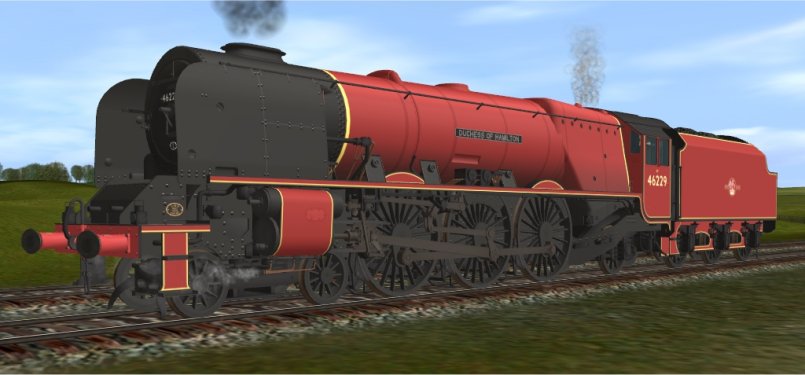 BR17A BR lined experimental blue with "BRITISH RAILWAYS" markings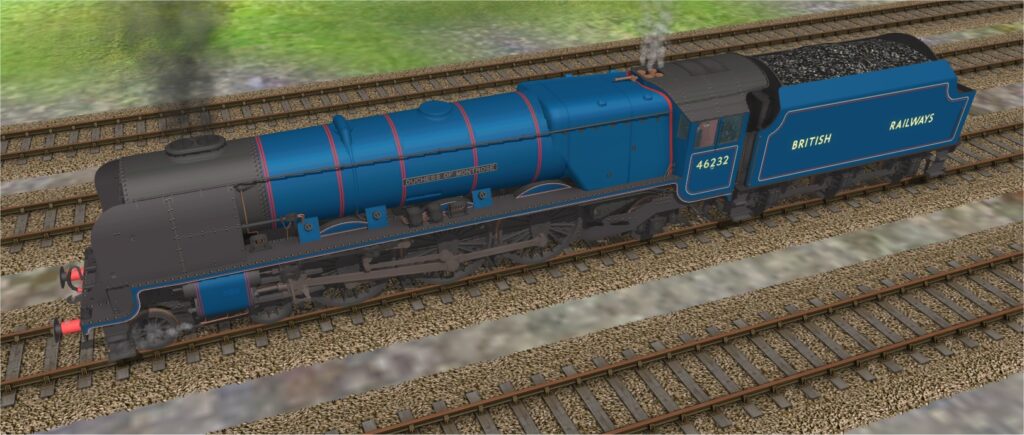 LM15A LMS Wartime Black


LM23A LMS Crimson Lake
LM29A LMS Experimental lined blue/grey


LM31A LMS Express Black